Damden Newest Residential Properties
bannerghatta road, Bangalore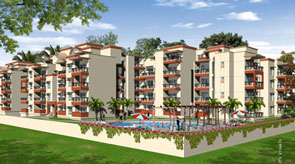 Right in the middle of the Bangalore's IT corridor is Damden Zephyr - an ultra modern, luxurious 2/3 BHK apartments. Zephyr is neatly tucked away from all the humdrum, yet is set amidst lush green surroundings with more than ample ventilation and sunlight.
near electronic city, bangalore
The luxury villas at Aaladamara are the essence of the very present, tempered by tradition. Imagine a pool designed like the old temple pond. A club-house done up like an old planter's bungalow. And watching over this community, will be a wizened, old banyan tree.

Featured Projects :
Ring Road, Mysore
Damden Solarium can nothing but help you keep your sunny side up - an array of 2/3 BHK apartments that offer the best of facilities and amenities including a swimming pool and club house, around which socializing will thrive at its best.
Project Updates
About Damden Builders & Developers :
Welcome to Damden Builders and Developers
A group that has diver sified interests in real-estate, Hospitality, Plantation and Infrastructure. As you read this, Damden has over 2000 customers and projects worth Rs.790 Crores across Bangalore, Mysore, Coimbatore, Mangalore and Kerala. Our vision is to be a leading developer in South India.